SDM Extra Mile Students for the Week of Jan. 27th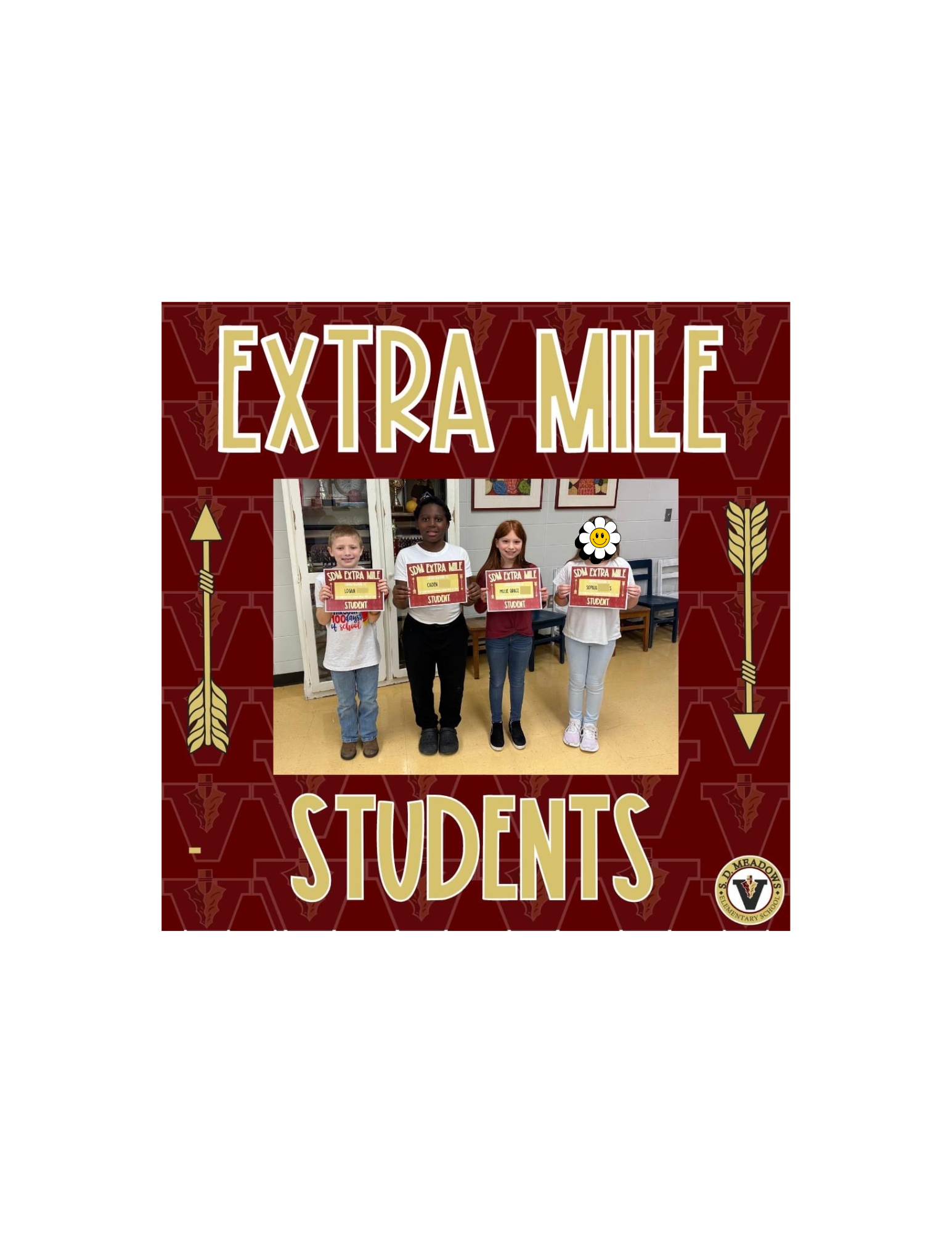 ---
We're recognizing SDM students who go the EXTRA MILE! This week, we would like to recognize Logan, Caden, Millie Grace, and Sophia. These students received a certificate, a bracelet, a shout out on the announcements, and a free treat from the PBIS cart for modeling good behavior!
Logan helped another student pick up the money they dropped in the snack cart line.
Caden always helps clean up during dismissal.
Millie Grace offers to help the teachers on her hall clean up every day.
Sophia picked up trash on the playground without being asked.
We're so glad for all the ways these SDM students model good behavior, kindness, and citizenship. We love how they go the extra mile! Thank you for showing your PBIS PRIDE!