Bryant is Teacher of The Year at SDM!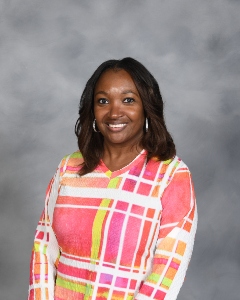 ---
An 18-year veteran Teacher has been named the Sally D. Meadows Teacher of the Year. Mrs. Ruby Bryant, who has been at SDM for the past five years, was selected by her peers, and according to Principal Brandon Boston, "Mrs. Bryant has the heart of a servant and wants what is best for all of her students."
"Mrs. Bryant brings positive energy when she steps through the doors at SDM," said Boston. "She is a mother figure to all of her students. She loves and serves her students and parents and wants to provide everyone with a great school experience." Boston added.
A 1991 graduate of Vidalia Comprehensive High School and 2005 graduate of BPC, Mrs. Bryant received a Master's Degree from Nova Southeastern University in 2008. Bryant has one daughter, Kayla Cason, who resides in Knoxville, Tennessee, and is married to Tim Bryant.
Bryant, along with the other school-level "Teachers of the Year," will now go through a series of interviews before a panel of judges, who will select the System Teacher of the Year, which will be announced at a later date.
The Teachers of the Year and the System Teacher of the Year will all receive a plaque and a monetary award from the Vidalia City School System.