SDM D.A.R.E Graduation Held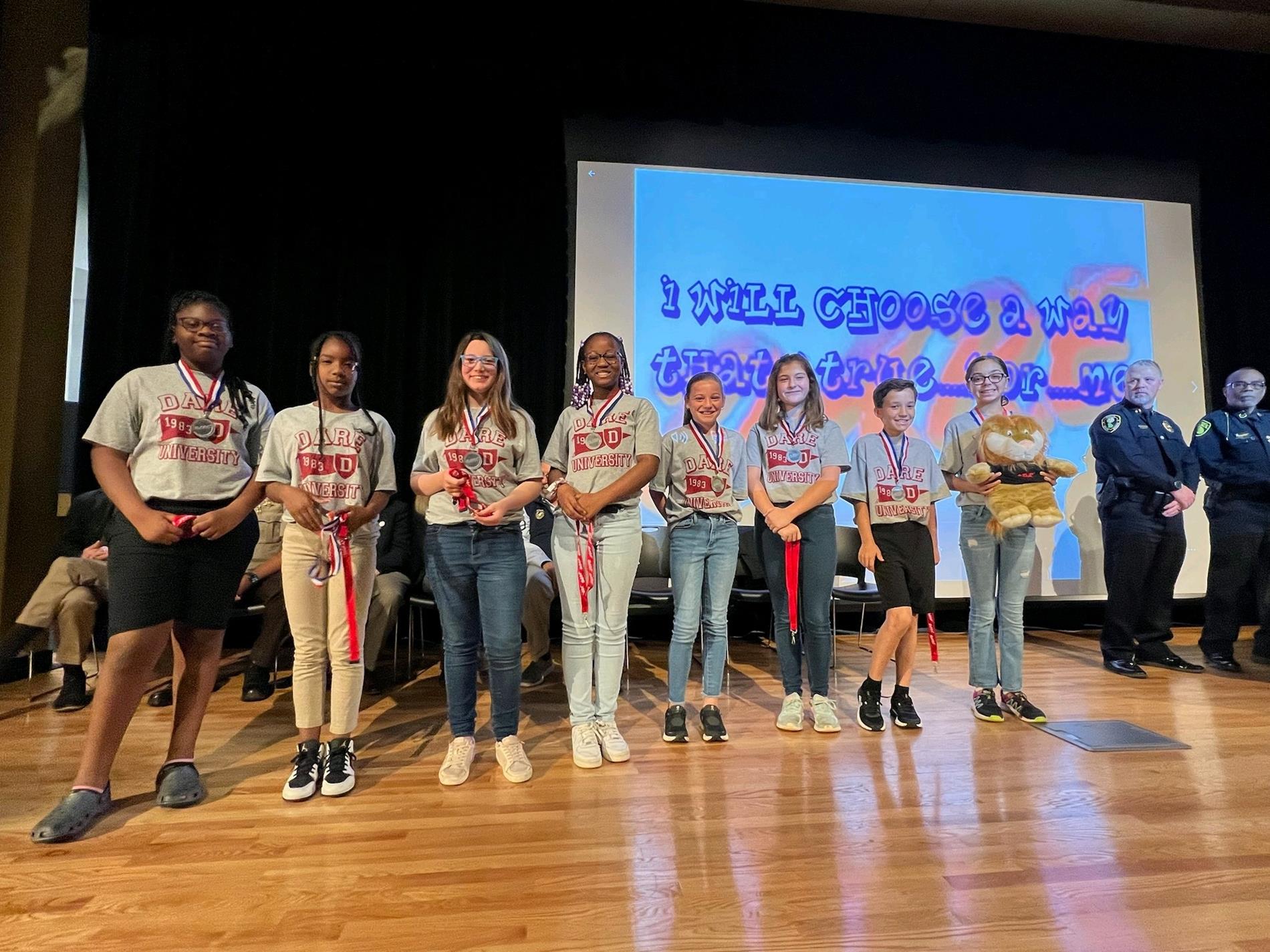 ---
Sally Meadows Elementary School recently held its D.A.R.E. Graduation at the Vidalia High School Auditorium. Over 155 5th graders participated in this year's program, which has been led by Corporal Dwayne Carpenter for 13 years.
The D.A.R.E. (Drug Abuse Resistance Education) program, founded in 1983, has proven so successful that it has been implemented in thousands of schools throughout the United States and many other countries.
The police officer-led series of classroom lessons is designed for children from kindergarten through the 12th grade and teaches how to resist peer pressure and live productive, drug and violence-free lives.
Nine Students were awarded medals for their entries in the D.A.R.E. Essay Contest, with Isabella Allred receiving a medal and a D.A.R.E. Mascot Bear for being the overall winner. Those essay winners were Ka'Ryhia Anthony, Isabella Betsill, Cayden McDonald, Charlise' Haynes, Jamaria Wadley, Aubri Nails, Jenna Fountain, Analeigh English, and Isabella Allred (Overall Winner)