BOE Honors System Retirees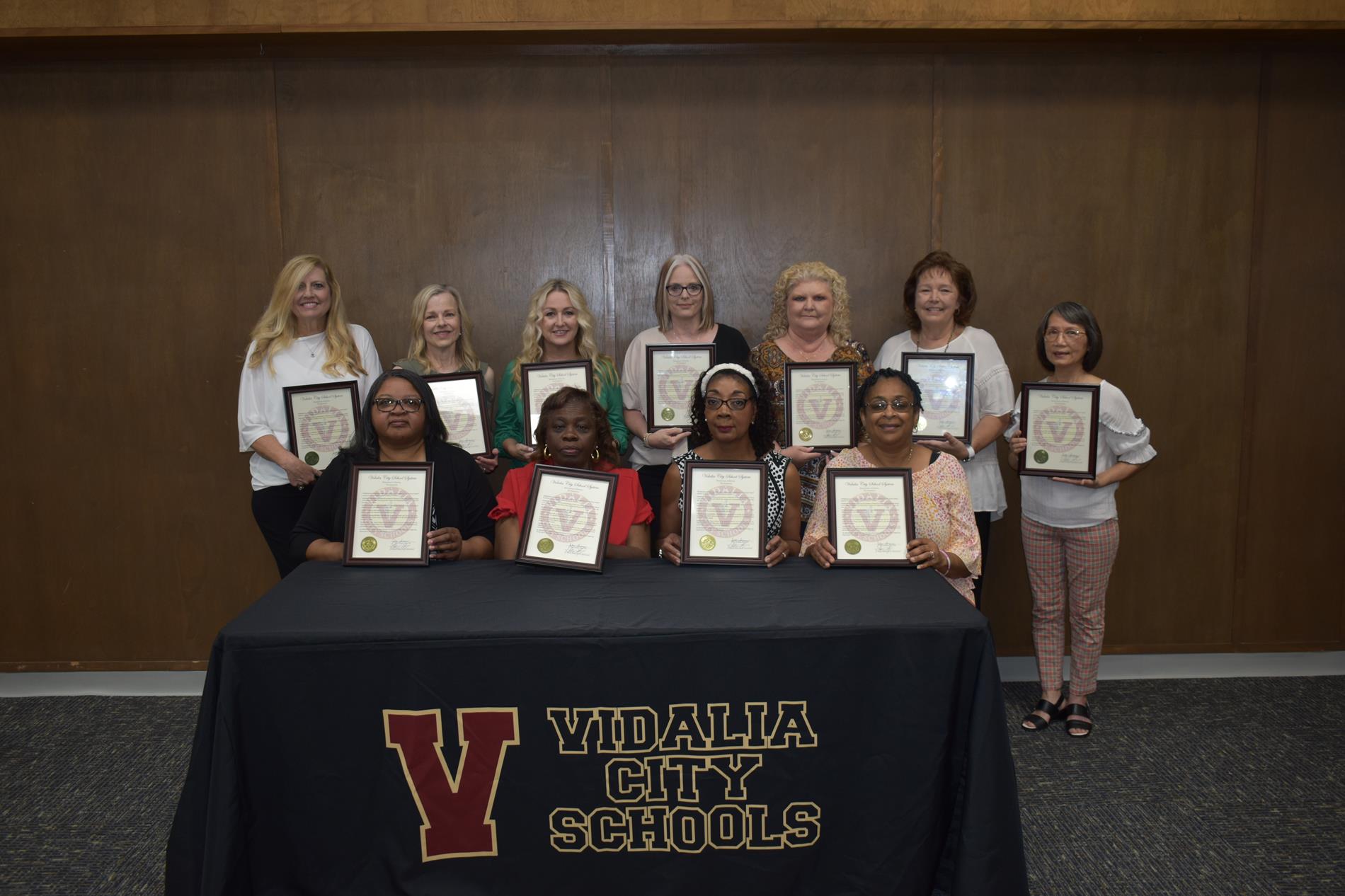 ---
The end of the school year will bring to a close the careers of 12 Vidalia City School employees. 9 Educators and 3 Support Staff Members, including longtime Transportation Department employee Lorance Johnson were honored Monday night at the regular monthly meeting of the Vidalia Board of Education. Johnson, who was an original member of the Transportation Team in 1985, is retiring after 35 years.
"I have really enjoyed all these years and making sure the children were always taken care of, but it's time, said Johnson. "It's been a good experience, and hopefully, I've made a difference," Johnson added.
According to Dr. Garrett Wilcox, Superintendent of Vidalia City Schools, "There's over 300 years of experience leaving us tonight," he said. "Whether they taught in the classroom, served in the cafeteria, or drove a bus, they've made a difference in the lives of so many children and we can't thank them enough."
The honorees were presented by their Principals or Directors, who each took time to honor their retirees. Wilcox said that this was a tradition started by Dr. Tim Smith and that it is "always special" to have the retirees honored before their peers and families. Wilcox said the event "was always a bittersweet one," because he was "happy for their new journey, but sad to see them go."
Retiring educators and support staff include Beverly Rivers, 30 years; Joy Collins, 30 years; Sharon Hodge, 18 years; Pamela Braddy, 29 years; Angie McKie, 30 years; Belinda Warnock, 33 years; Renae Canady, 27 years; Mary Morris, 31 years; Rebecca Lynne Jay, 34 years; Sherie Washington, 33 years; Jennifer Tang, 8 years; and Lorance M. Johnson, 35 years.