Courses Taught:
3rd Grade- English/Language Arts & Social Studies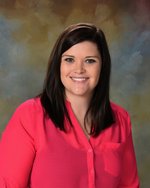 Hi, I'm Misty Carter. I live in Higgston with my husband and our two boys. Both of my boys are with me this year at Sally D. Meadows. This year begins my 15th year in education and at SDM. I look forward to a great year with my students!
My Education:
I attended Georgia Southern University and earned my a Bachelor's Degree in Early Childhood Education.
I received my Master's in Foundations of Education from Troy University.
Then received my Specialist Degree in Teacher Leadership with an Online Teaching Endorsement from Valdosta State University.