Services and RTI


COUNSELING SERVICES

Counseling is a comprehensive, developmental education program which is responsible for assisting in the individual development of all students. Areas of human growth and development for which the guidance program is responsible include topics such as self-understanding, interpersonal skills, and problem solving. The counselor's duties include counseling, classroom guidance, Student Support Team (SST), Response to Intervention (RTI), and school test coordinator.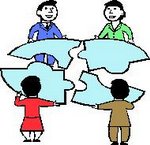 RESPONSE TO INTERVENTION (RTI)

Meadows Elementary follows a plan of intervention in dealing with students who are struggling academically or behaviorally. The Intervention has four tiers. All students are on Tier One, which involves various interventions and strategies for meeting instructional goals. Students at risk, either academically or behaviorally, may be referred to Tier Two of RTI, which includes activities specifically designed for those having difficulty. While on Tier Two, the student's teachers progress monitor each student and meet regularly to discuss progress based on the data received from interventions. If a student's progress is minimal, according to data, the child may then be considered for Tier Three, also known as Student Support Team (SST). Once a child reaches Tier Three, the SST is chaired by the counselor. All data, to this point, is reviewed and parents are invited to the SST meeting to discuss the next step in the educational planning for the child. Prior to referral to Tier 2 or beyond, a VISION/HEARING SCREENING must be conducted (see parent guardian signature page). Further evaluation may be necessary and parental permission is requested before any further testing is begun. Testing, at this point, is conducted under the supervision of the Director of Special Education. Additionally, any child who did not meet a passing score in subject areas mandated by the state for promotion will receive the services of a CRCT Support Team. Please note that parents are informed if their child is referred at Tier Two and beyond.